Sutter Buttes Brewing to be featured on History Channel!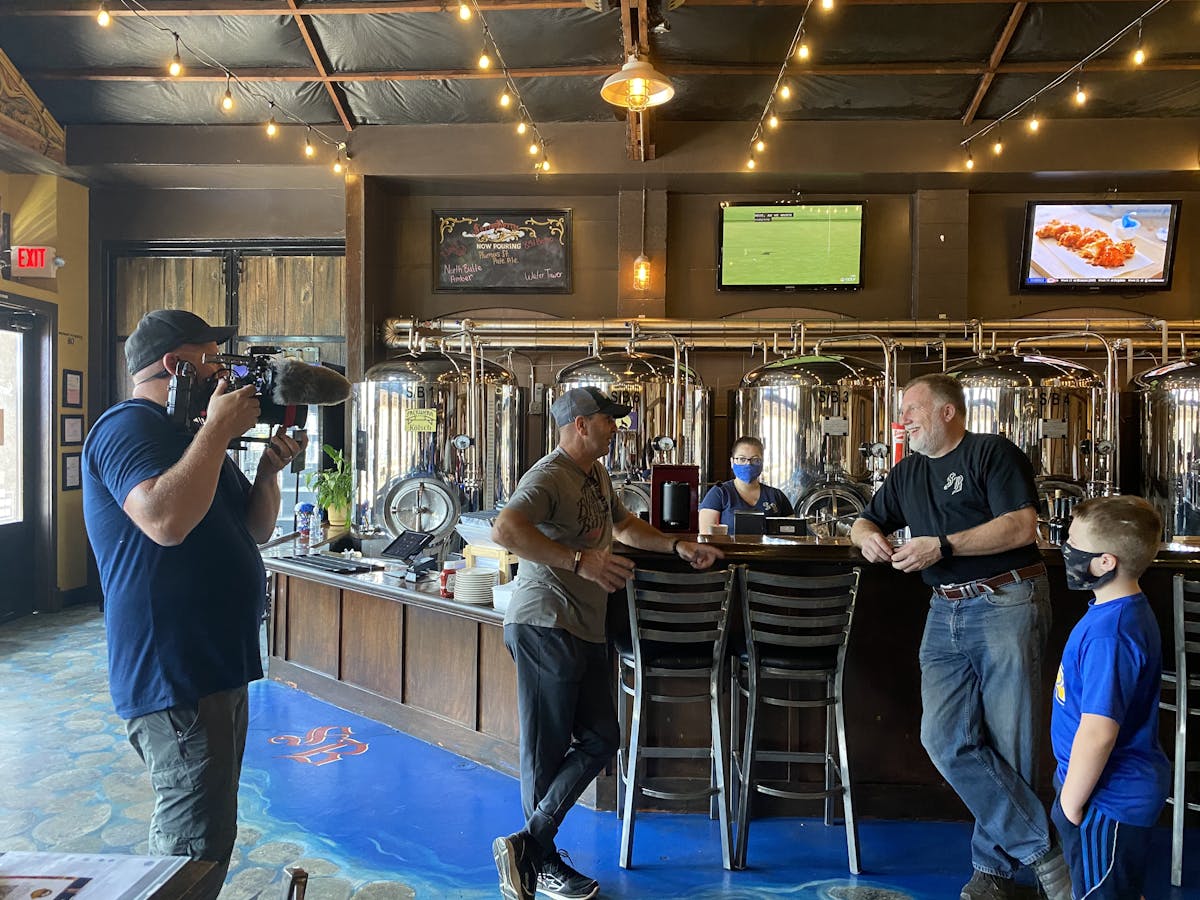 Back on July 6th I received a call from someone who identified themselves as a producer with the History Channel. The individual informed me they were interested in featuring our little brewery in one of their shows called It's How You Get There. After getting past some initial skepticism, and getting the details, I was excited to find out they were interested in filming the closing scenes of their season's final episode right here at Sutter Buttes Brewing!
On July 9th we were descended upon by the cast and film crew from the show. After feeding them lunch they proceeded to set up the scene they were going to shoot. We met Sam and Julian-the two principal cast members-and I was miked up to participate in the scene. The actual shoot took about an hour with multiple takes and shots from different angles. Everyone was very cool to work with and made me feel at ease when on camera. One of the camera men even set up my son with his camera and gave him chance to shoot some footage.
The episode they filmed included a number of cool activities in Yuba and Sutter counties including a boating trip at Bullards Bar reservoir, dirt bikes in the river bottoms, off-roading in the Sutter Buttes and a ride in the Siller Brothers Skycrane helicopter. The episode is due to air on August 16th on the History Channel so be sure to tune in and watch. It was a real honor to be able to represent our wonderful area on a nationwide showcase. Here's hoping we can have a viewing party and toast the success of the show. Cheers! Scott